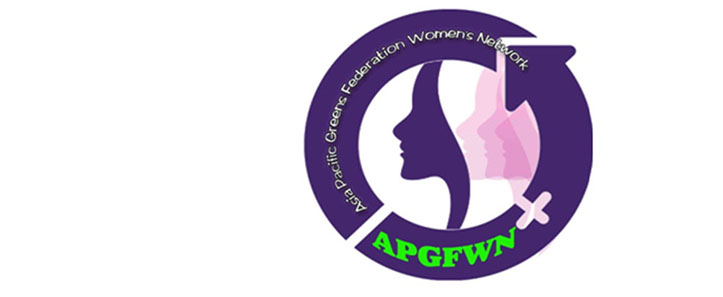 Summary on Women's Network
The APGF Women's Network
…………Asia Pacific Greens Federation Women's Network (APGFWN) is a gathering of all women who are guided by the founding GREEN principles. APGFWN was established on November 2015. APGFWN elects a Convener, Secretary, Treasurer (which may be shared). Members come from across the Asia Pacific Region.
It brings together all the Women from Asia Pacific, who are working for the betterment of our Future Planet. APGFWN was formed to encourage, develop, mentor and inspire each other.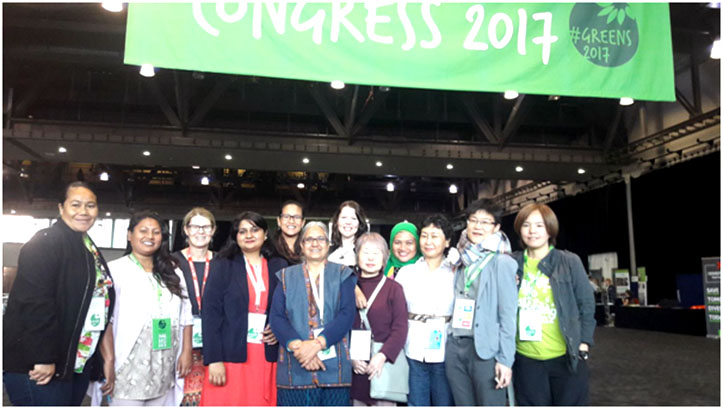 Our 28 members come from 13 different countries (Australia, New Zealand, India, Indonesia, Japan, Taiwan, Korea, Lebanon, Mongolia, Nepal, Pakistan, Fiji and Philippines) reflecting the diversity of the Asia Pacific region.
The Goals of APGFWN are to   
Support Women
Share Leadership Role
Empower and Build Capacity
Participate in Political Activities
APGFWN meets every month via Social media (Skype, Zoom) to discuss the progress, challenges, limitations, needs and current status of political situation of their countries.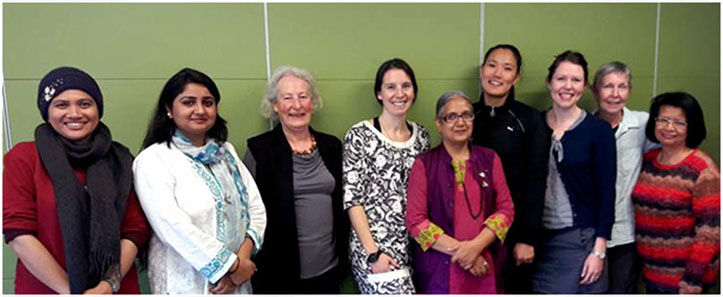 APGFWN is currently working on two projects
Mentorship Program: The Mentorship Program is a special chance to learn more from green women leaders around the world to develop knowledge and skills in politics, campaigns and organizing. It helps to connect mentors with their mentee, to empower women from the countries of Asia Pacific and learn from other mentors from any country of the world.
Gender Equity Toolkit: The APGF Women's Network (APGFWN) is developing a Gender Equity Toolkit which can be applied by the APGF member parties. The Toolkit will provide a range of resources which parties can use to increase women's involvement and leadership in their parties and to encourage more women to stand as candidates.  The expected outcome of this project is a commitment from  Green Parties to increase women's participation in their own Party and in the APGF.
Contact Team:
Name: Saima Gul
Position: Previous Secretary
Skype: ghazal.mirani
Name: Marie Therese Seif
Position: Co Convenor ,
Skype: Marie Therese Seif (mtseif)
Name : Rachana Shrestha
Position : Secretary
Skype: rachana.1992