Greetings from the Chairman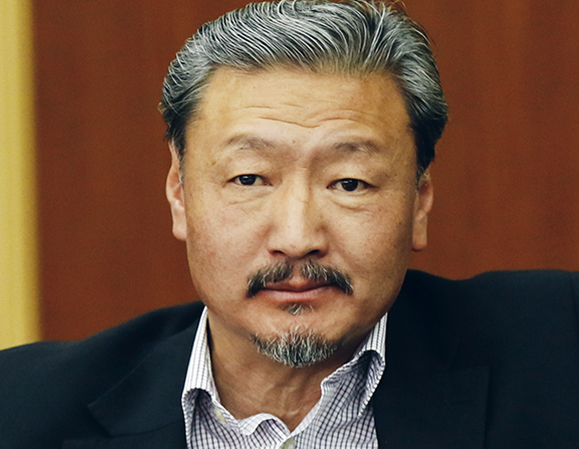 Dear fellow members,
Since the founding of the Mongolian Green Party (MGP) in 1990, the Mongolian Green Party has focused on establishing a legal environment for the protection and proper use of nature and ecology of our country.
We have been able to guarantee the right to live in the "healthy and safe environment" of the Mongolian Constitution, which is a clear example of the Mongolian Green Party is committed and operate to take responsibility and realized the duties for the Mongolian people continuously. (Article 16.2 of the Constitution of Mongolia: Right to healthy and safe environment, and to be protected against environmental pollution and ecological imbalance😉
In 1996-2000, under the "Democratic Coalition" of the government, and in a single parliamentary seat in 2008-2012, the MGP focused on building a legal environment to implement the concept of "ecologically oriented socio-economic sustainable development". We have started the successful establishment of the concept of "sustainable development" in the society and successfully educated the public.
The fellow members of our party are encouraging the initiatives and supporter of the "Green Wall", "Green Channel", "The Day of Tree Planting", and "the Green Economy", as well as the "Movement of Healthy Societies", "Ongi River Movement" and "Civil Union"  covering and position of actively fight the coalition received public support for the voters outreach communities.
The MGP is the first Green Party in Asia, and participated to establish the "Global Greens" and has been actively participating in the activities of "Peace and Security in East Asia" and "Green Party and Green Movement in Central Asia" and led the activities of disseminating "Green Vision" in the region.
We have translated the "Global Greens charter" into Mongolian and started distributing it to the public.
The MGP has announced in June 2015 that It is time to decide on the issues of poverty, corruption and ecological disasters to pursue and refine Mongolian society and politics and to make a "revolutionary change" in our country.
Dear fellow members, supporters, voters of MGP, I appeal you to fight for the bright future of our country by actively supporting your party's policy and activity that will contribute excellently to Mongolia's prosperity to create a happy life for the people.
I wish you all the best and happiness
CHAIRMAN                                    BOUM-YALAGCH OLZOD

Facebook Сэтгэгдэл